Model: 6 string fretless D bass
Body woods: Claro walnut top, sassafras back and purpleheart rails
Neckwoods: Wenge and purpleheart neck with macassar ebony fingerboard
Finish: Dupont Chromaclear
Pickups and electronics: Lightwave with Icetone piezo bridges, 3 band eq with sweepable mids, magnetic emulation and 1 hour charging circuit. 13 pin MIDI output with separate volume and controler switch. Wittman electronic tuner.
Location: Santa Monica
Year: 2003
Special features: The MIDI output from the Lightwave system was quite complicated and I couldn't have done it without the hand holding and technical expertise of Lightwave's engineer, Keith Frezon. This bass had 3 stacked pots to accommodate all the controls.
Owner comments:
Thank you for this freaking fantastic bass! It is stunning and you are a master!
Right now I'm listening to the open strings sustain, plucking at differing spots, enumerating the harmonics in my mind. The sound is so rich, I swear if you pluck the center point, it sounds like it's being doubled by a processor. Really impressive sound, and it just gets bigger and bigger as you go low. I am super impressed. Thanks again.
Paul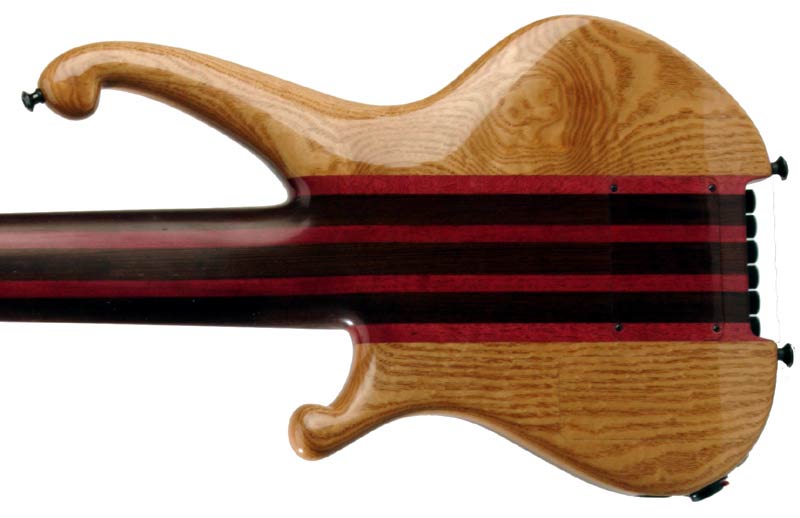 12.6.2004